Johnny Dogs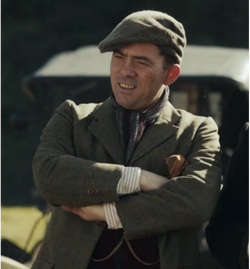 Season(s)
First, Second, Third
Johnny Dogs
is a friend of
Thomas Shelby
. He has close ties with both the
Lee Family
and the
Shelby Family
.
Series 1
Edit
He gives Thomas a new horse in exchange for getting to ride in the Shelby Family Car. Johnny Dogs also wedded John Shelby and Esme Shelby after he brought Tommy to make peace with the Lee Family.
Series 2
Edit
Two years later (1922) Edit
Johnny Dogs works for Thomas Shelby and unloads products from the B.S.A into Camden Town. Johnny Dogs distracts the police officer guarding Field Marshal Russell's house to give John Shelby enough time to slip an explosive through the letter box.
Series 3
Edit
Two years later (1924) Edit
Johnny Dogs burns the body of Anton Kaledin after Arthur Shelby killed Anton during Thomas Shelby's Wedding. Edit
Relationships
Edit
Johnny Dogs: "So, your first fair since France?"
Thomas Shelby: "What do you know about France, you war-shy Gypsy bastard?"
Image Gallery
Edit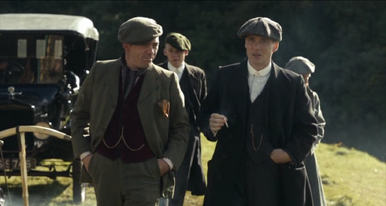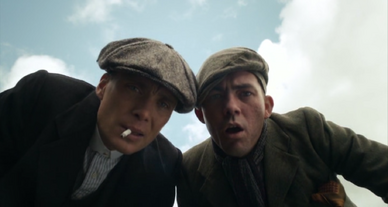 Ad blocker interference detected!
Wikia is a free-to-use site that makes money from advertising. We have a modified experience for viewers using ad blockers

Wikia is not accessible if you've made further modifications. Remove the custom ad blocker rule(s) and the page will load as expected.