Sam Neill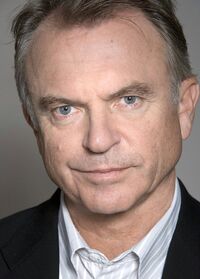 Date of Birth
September 14, 1947 (age 69)
Birthplace
Omagh, Co. Tyrone, Northern Ireland
Sam Neil was born in Northern Ireland to an English mother and New Zealand-born father. His notable roles include Dr. Alan Grant in the Jurassic Park films, Dr. William Weir in Event Horizon and Hec in Hunt for the Wilderpeople.
Ad blocker interference detected!
Wikia is a free-to-use site that makes money from advertising. We have a modified experience for viewers using ad blockers

Wikia is not accessible if you've made further modifications. Remove the custom ad blocker rule(s) and the page will load as expected.